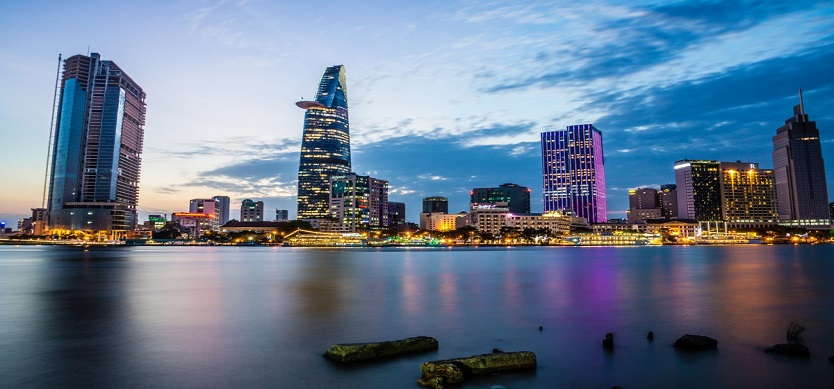 Saigon – Ho Chi Minh city is not only the busiest urban center throughout the country but also the home of many unique cultural features which are not available in anywhere of Vietnam. Saigon makes every tourist love each day is the overlap of magnificent and charming things with other simple but very close and familiar things. If you join Vietnam group tour packages, but have few days in here, you should try the below activities.
Try "Bệt Coffee" – a sidewalk culture of Saigon
For years, the park area near the Reunification Palace and the Notre Dame has become an attractive point with the young and the images here also have become a symbol of sidewalk culture in Saigon. When coming here, you can enjoy the variety of street foods, communicate with some new friends under the trees or simply watching ancient architecture of some buildings mixed with luxury and busy shopping malls.
Under the heat of Ho Chi Minh city, finding a place with the cool tree shadows is such a great, sitting on the ground, sipping an ice-milk coffee and chatting with friends that are so wonderful to beat the heat and recover the energy for a working day. So many foreigners are excited when seeing the groups of young people talking and singing under the green tree shadows and want to immerse with them.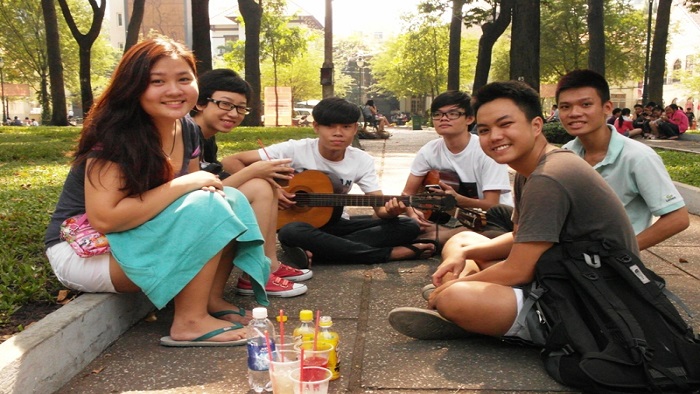 Bet coffee- an interesting culture feature of young people in Saigon
Visit "international streets" or "backpackers streets"
This is the familiar name of some streets in Saigon such as Bui Vien, Pham Ngu Lao, De Tham where concentrating large number of international tourists, especially backpackers. This is a multinational and multicultural area with the development of many different activities like simple sidewalk eateries, lively music in bars. A slow walking around this area will bring you energetic feeling that looks like you're being lost in another country.
Go shopping
Shopping is an indispensable activity in every visitation and go shopping in Ho Chi Minh city is not exceptional. Ben Thanh market is considered as a symbol, an interesting place not only for international tourists but also locals. Walking around shopping, exploring Ben Thanh market has long become an integral part of tours in Saigon.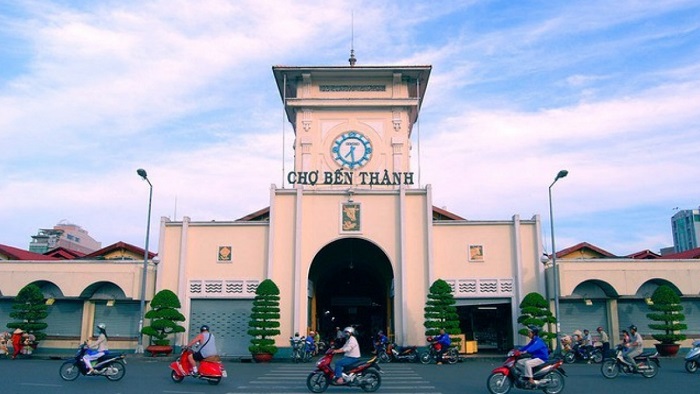 Ben Thanh market
This market is not only a cultural symbol, a must see destination in Ho Chi Minh city but also where you can find almost everything from common to rare, from ordinary to high-end clothing, jewelry, utensils, souvenirs, confectionary and so on. Another option for you is Big Market – Chinatown inside the city where concentrate large Chinese community living spread from Five District to Six District. The ancient and charming beauty of a bustling Chinatown has attracted a lot of visitors and enriched the cultural picture of Ho Chi Minh city.
Visit famous points in Ho Chi Minh city
The Notre Dame, a distinctive religious building designed by J.Bourard in French colonial period with all materials from cement, steel to screw supposedly brought from France, nowadays is a famous attraction for travelers. You should visit the Notre Dame, take some awesome pictures or participate in ceremony in this church.
If you like to more understand about history of Ho Chi Minh city as well as Vietnam in war time, you may want to spot the Reunification Palace, the War Remnants Museum and Cu Chi tunnels. Especially if you come to Ho Chi Minh city during the days of April and May, you will see the different atmosphere of the city where many activities are operated to memorize the Reunification Day. In the Reunification Palace, the War Remneants Museum and along the streets, the national flag is hang up that fills a red color in every corners. Let's spend a day to visit Cu Chi tunnels in the rural area of Ho Chi Minh city, it is a famous historical site that is the phobia of American troops in Vietnam war, there are many meaningful activities there that you can participate in.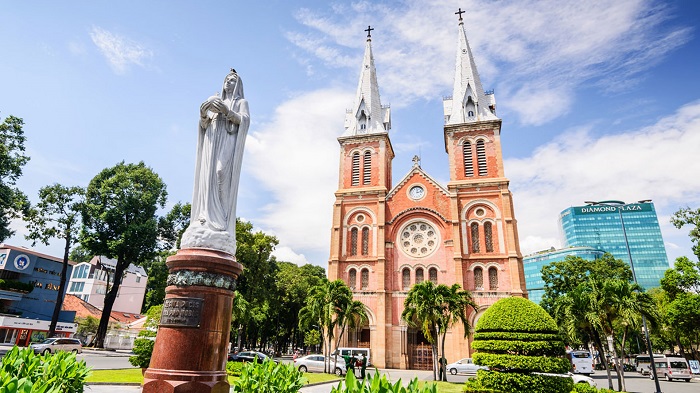 The Notre Dame
Ho Chi Minh city is a beautiful and vibrant city that you can not discover all in one day. Let's spend few days here with Vietnam tour group, go around the city and record your own memories about this lovely city.